IXL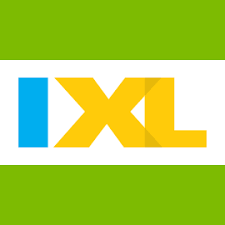 IXL is a web-based intervention and enrichment program for our 6-8 students. After students complete the diagnostic assessment, the IXL program places them on a learning path to support them in mastering skills and bringing them up to grade level or moving them forward to the next grade level. As a parent, you can have your child log into their account to review their learning plan with them. You can also contact your child's teacher and they can provide you with a copy of their learning plan.
Grade level guide: 100 = 1st grade, 200 = 2nd grade, 300 = 3rd grade, 400 - 4th grade, 500 = 5th grade, 600 = 6th grade, 700 = 7th grade, 800 = 8th grade, and 900 = 9th grade.
By clicking on the IXL image above or the word IXL, students will be forwarded to the log in page. Students will need their matric number to log in. If your child does not remember their matric number, contact your child's teacher and ask for their matric number so they can log in from home.
Student Events
5th and Middle School Band Concert
Reading Support
Alliteration
Comprehension: Expository Text Structure
Comprehension: Monitoring for Understanding
Comprehension: Narrative Text Structure
Comprehension: Sentence Meaning
Comprehension: Text Analysis
Encoding and Decoding
Letter Recognition
Letter Recognition Fluency
Letter Sound Correspondence
Letter Sound Correspondence Fluency
Morpheme Structure
Onset and Rime (phonological awareness)
Onset and Rime (phonics)
Phoneme Isolating
Phoneme Manipulating
Phoneme Matching
Phoneme Segmenting
Phoneme Segmenting and Blending
Rhyme
Sentence Segmentation
Syllable Patterns
Syllables
Variant Correspondence
Vocabulary: Word Analysis
Vocabulary: Word Knowledge
Vocabulary: Word Meaning
Vocabulary: Morphemic Elements
Vocabulary: Words in Context
Comprehension: Expository Text
Comprehension: Monitoring for Understanding
Comprehension: Narrative Text
Comprehension: Text Analysis
Letter Sound Correspondence (fluency)
Letter Sound Correspondence (phonics)
Morpheme Structures
Phoneme Blending
Phoneme Isolating
Phoneme Manipulating
Phoneme Matching
Phoneme Segmenting
Phoneme Segmenting and Blending
Syllable Patterns
Variant Correspondences
Vocabulary: Word Analysis
Vocabulary: Morphemic Elements
Vocabulary: Word Knowledge
Vocabulary: Word Meaning
Vocabulary: Words in Context
Word Fluency
Comprehension: Expository Text
Comprehension: Monitoring for Understanding
Comprehension: Narrative Text
Comprehension: Text Analysis
Morpheme Structures
Syllable Patterns
Variant Correspondences
Vocabulary: Word Analysis
Vocabulary: Word Knowledge
Vocabulary: Morphemic Elements
Vocabulary: Word Meaning
Vocabulary: Words in Context